Hello there!
We are Ben and Charlie Haynes, the founders of Taste Traders. We're based near Bath in the West Country and are passionate about delicious innovations in the world of food and drink. You might spot us with our son Felix exploring local farmers markets and food festivals around the country, or if we're lucky in France and Italy!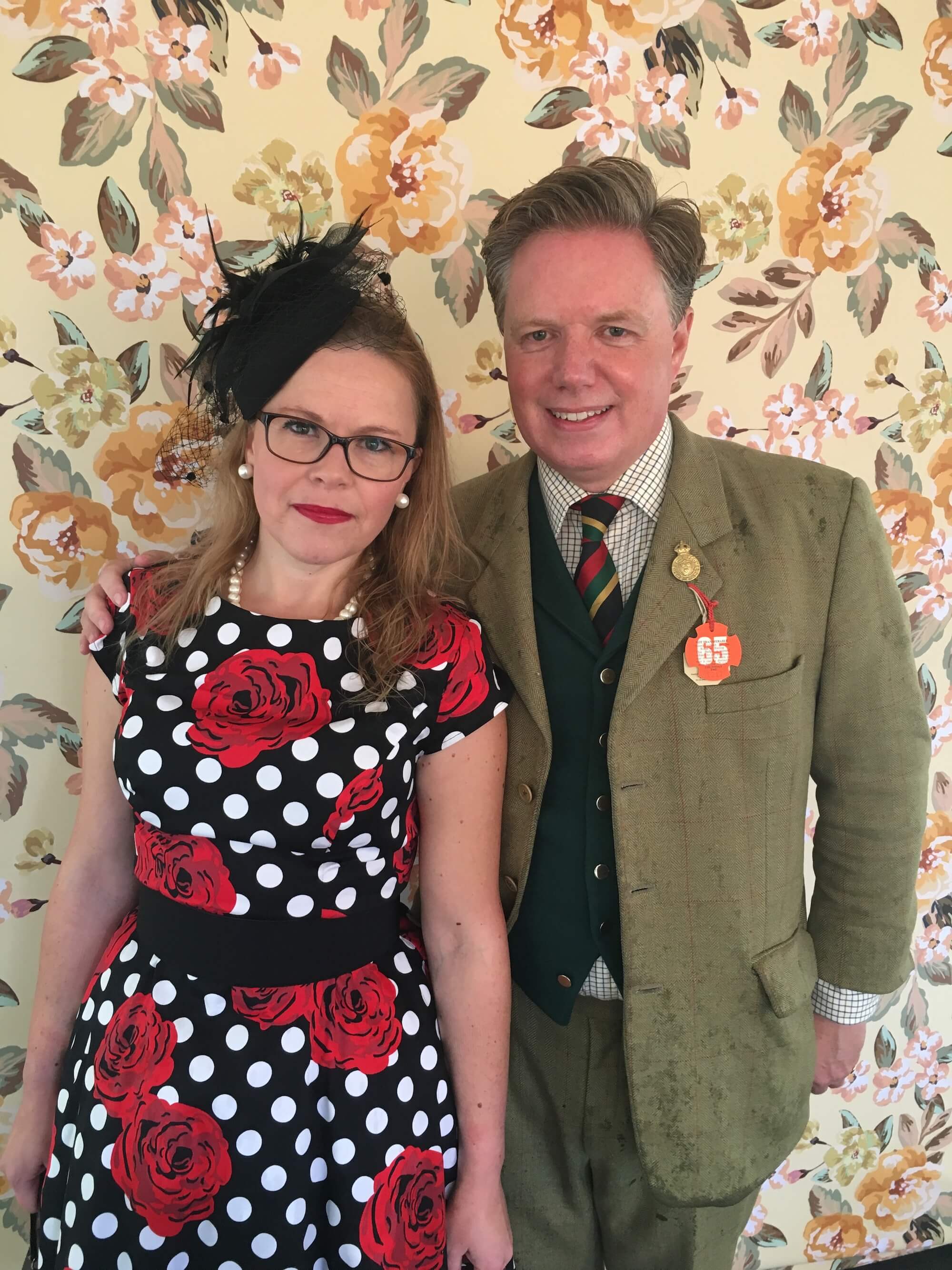 At Taste Traders, we work with independent producers of fine food & drink. Our suppliers are based in England, Wales, Scotland, Ireland, France and Italy – the "Six Nations" if you are into rugby! We handpick each of our products from suppliers who are passionate about what they do, with local sourcing and delicious taste as top priorities.  
  OUR STORY
When we started Taste Traders our mission wasn't just about choosing amazing food, we also wanted to help small independent producers. Though in fact, our story actually starts much longer ago…
Founder Ben spent his childhood on a farm in Shropshire. He was just as happy driving the tractor alongside the combine harvester as he was planting asparagus alongside the River Severn. Ever since then, farming and food have been near and dear to his heart.
Charlie grew up in her parents' hotel in Shaftesbury, so her childhood revolved around cooking great food for their guests. As Charlie is both diabetic and gluten free she knows a thing or two about getting great quality food from producers you can trust
When not traversing the globe importing food for work, Ben and Charlie loved visiting local farmers markets and food festivals. They saw that fantastic local producers needed a better route to market. Many were struggling to create great branding and packaging and didn't have a route to market other than a handful of local shops. They knew there had to be a better way!
With over 20 years retail experience Taste Traders was set up to provide guidance in sales, marketing and opening up distribution channels whether this was to the premium major multiples such as Ocado and Waitrose, department stores such as Selfridges and Harrods or to the Taste Traders network of retailers including farm shops and delicatessens.
The taste traders story 
That's why they launched Taste Traders providing branding, packaging, sales & marketing support. The Taste Traders website acts an online brochure allowing retailers to see the range of products on offer and provides a link to wholesale purchases. Selected products, including carefully curated hampers, are available direct to consumers via the online shop. This is also a great place to test market a new product or range before aiming for wider distribution.
All the Taste Traders producers have a story to tell, and the team are committed to supporting them as they grow their businesses. 
As founder Ben Haynes says: "We have the most interesting, inspiring producers. All are passionate about the provenance of their ingredients and the taste of their delicious food and drink. By supporting Taste Traders you are supporting local food producers and their future."
Special Offers & Promotions
During the year Taste Traders run a series of Special Offers & Promotions which includes exclusive previews of new products and food & wine tastings. Sign up to receive to receive exclusive updates – and the occasional discount!
How Do We Support Independent Producers?
Our ambition is to support local producers and farmers. The Taste Traders website lists the best products from a range of specially selected suppliers who we visit personally and have an on-going relationship. All of us are passionate about innovative and delicious food & drink. The important thing is to keep it local and authentic – working with small independent producers only!
We love hearing from our customers, and we're always open to new ideas. If you have a suggestion for Taste Traders, email us at iamhungry@tastetraders.com, call us on 07510 194167 or write to us at: 
Taste Traders, North Street, Norton St Philip, Bath, BA2 7LE